Posted on January 30, 2018 at 1:31 am / Written by StickyVicky
My girlfriends Sara Jay and Angelina Castro, are throwing a porn getty! What is that you may ask? It's a place for anyone in porn to get together and hang out, discuss our issues and stigmas, and spend some quality time together, see old friends and make new friends. It's a safe environment for us to help each other out and share thoughts and ideas. I so wish I could be there! Unfortunately my Mexico trip was already planned before this came to light. There will be others though, probably one every month or every second month. Maybe one in Tampa every once in a while as well!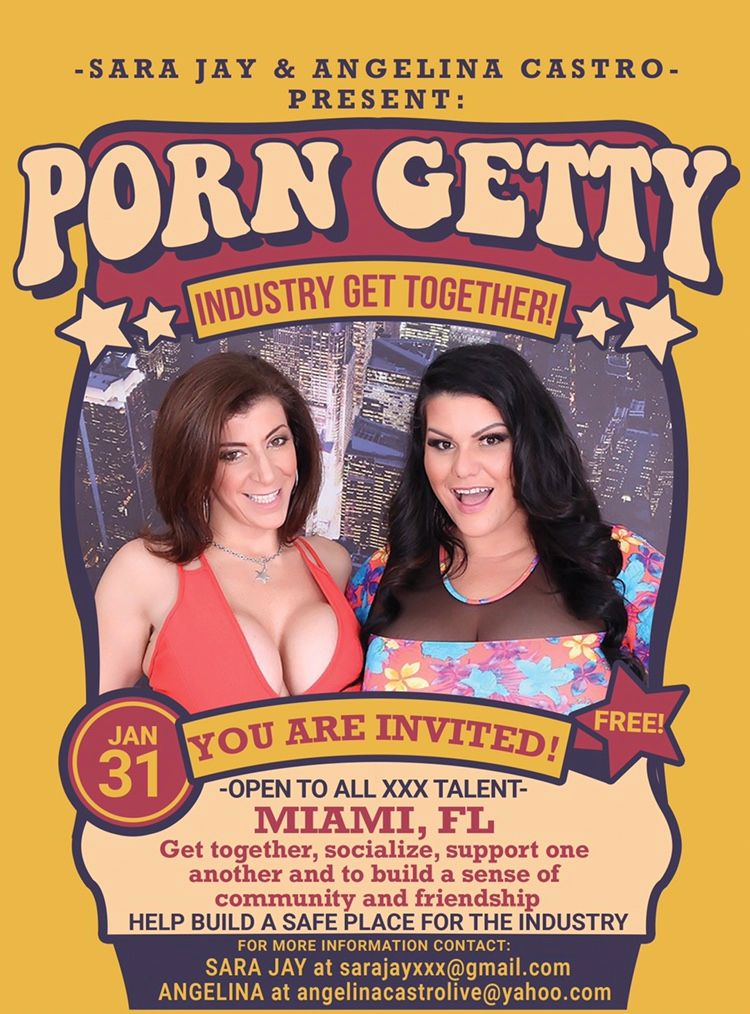 Here is the XBiz article about it!
https://www.xbiz.com/news/233058/sara-jay-angelina-castro-to-host-industry-support-events-in-south-florida