Posted on October 18, 2017 at 3:58 am / Written by Platinum Puzzy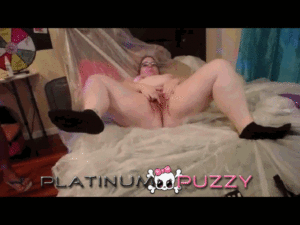 Last week I celebrated 10 years in camming, this week I honor my 1 year anniversary with the VNA GIRLS / VETTE NATION NETWORK!  Actually it was August of 2016 when I did my first show, so technically I am a little late but since I totally let it pass without a celebration, this week I will have another round of special prizes, fun games and of course an EXPLOSIVE finale that will leave you drippin' in…… you gotta cum in and find out!
Mark your calendar, set your watch to Thursday October 19 at 7pm EST!  You don't want to miss ROUND 2 of great fun, prizes, free gifts and hot BBW action!!