Select your timezone:
About: Lauren Phillips
Lauren Phillips is Florida's hottest new web cam girl/pornstar. This transplanted Jersey girl has taken Florida by storm. The 5 ft. 10 in., leggy redhead has just launched her own web site, www.laurenphillip.com and don't miss the chance to see her live on cam on Chaturbate.com. Once you get to know this curvy 36DD-24-39 starlet you will be hooked. There are great things ahead for this nympho who is adding to her followers on Twitter, Facebook, Instagram & Tumblr everyday. Check her out and see why everyone is talking about Sexy Lauren Phillips.
cupsize:DD
waist:24in / 61cm
height:5ft 10in / 178cm
feet:US: 8 / EU: 38-39
age:25
role:Switch
eyecolor:Brown
sexuality:Bi Sexual
languages:English
dresssize:8
bodybuild:Curvy
fetishes:Spanking, Anal, Bondage, Rubber, Latex, Face Sitting, Nipple Play, Caning, Wrestling, Femdom
haircolor:Red
favoritefood:PIZZA
favoritedrink:COFFEE
Upcoming shows
Tall Sexy Redhead Nympho! The GIRL NEXT DOOR with a WILD SIDE. Let me bring your fantasies to reality!
Fri, Jul 20, 8:00PM EDT
Fri, Jul 27, 8:00PM EDT
Fri, Aug 3, 8:00PM EDT
Fri, Aug 10, 8:00PM EDT
Fri, Aug 17, 8:00PM EDT
Fri, Aug 24, 8:00PM EDT
Fri, Aug 31, 8:00PM EDT
Fri, Sep 7, 8:00PM EDT
Fri, Sep 14, 8:00PM EDT
Fri, Sep 21, 8:00PM EDT
Fri, Sep 28, 8:00PM EDT
Fri, Oct 5, 8:00PM EDT
Fri, Oct 12, 8:00PM EDT
Fri, Oct 19, 8:00PM EDT
Fri, Oct 26, 8:00PM EDT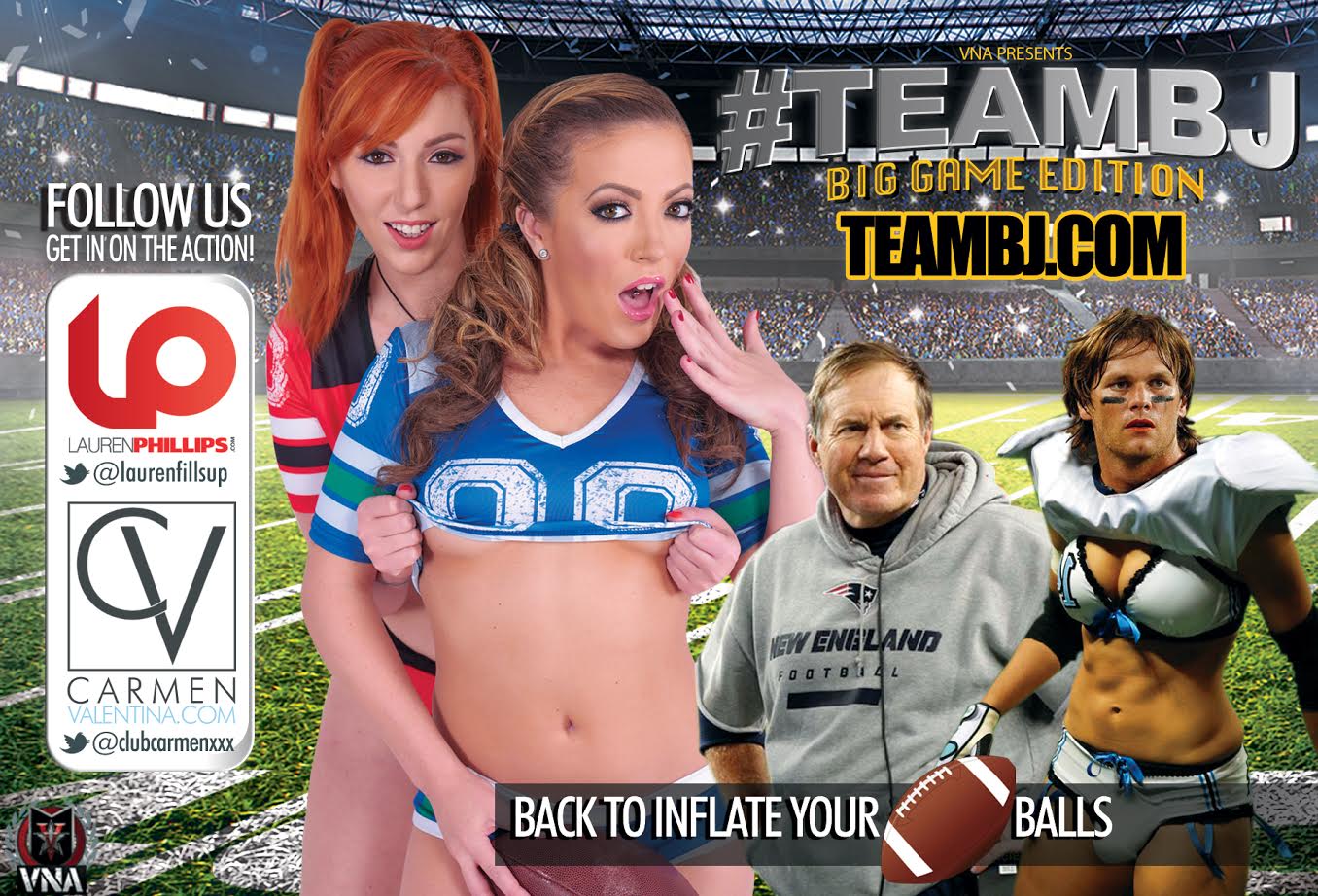 #TeamBJ Returns! Lauren Phillips and Carmen Valentina Promise BJs To All Twitter Followers if Patriots Win Superbowl! One of Twitter's first ever adult hashtag phenomenons, #TeamBJ, returns for the Superbowl.  Adult stars Lauren Phillips (@LaurenFillsUp) & Carmen Valentina (@ClubCarmenXXX) are promising ALL their twitter followers BJs if the New England Patriots beat the Atlanta Falcons
Continue Reading »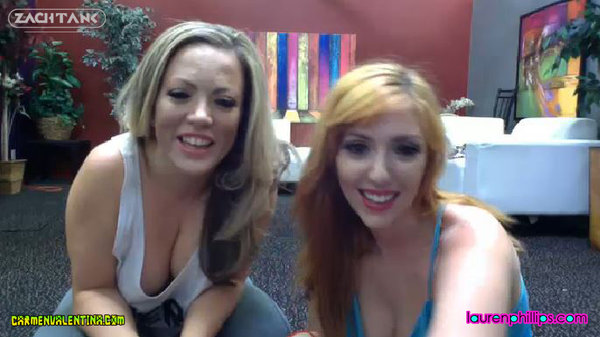 It's a double whammy mammy today! Remember the last show that  Carmen and I did together? Better get your Kleenex out and put some saran wrap on your keyboard cause they we are at it again today! Thanks to ZachTank for the screencap. Sun, Nov 20 at 7 pm EST.